Options that fit your skill level!
We offer two options, one for experienced beekeepers, and the other for "soon-to-bee" individuals looking to help local honey bees as your explore setting up your own apiary.
We manufacture, source, assemble and package a product locally that allows you to attract healthy honey bee populations and reintroduce them into your community all while building lasting relationships with neighboring beekeepers.
Easy, for both you to set up and the beekeeper to transfer into existing hives.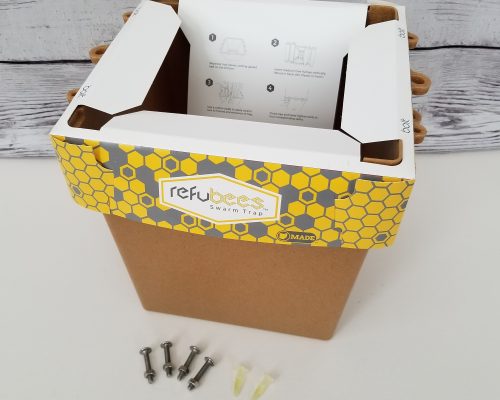 Beekeeper Special
Retail Package – $60
In this retail kit you'll receive the pieces for one trap, four nut/bolt combos, and two vials BEE BAIT swarm lure.  You have all the frames required, either plastic or wood, and the desired method to hang it so you don't need out help there.
If you know what a swarm trap is, before visiting this page, and have caught swarms before this is the package for you!
(NOTE: Honey bees not included.)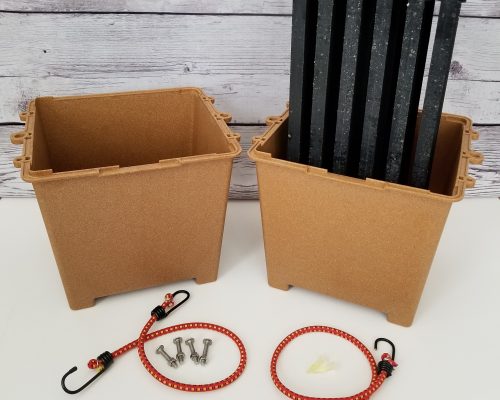 New "Bee Steward" Package
Complete Trap – $80
New to beekeeping or just looking to help? This trap comes fully assembled!
Not only do you get the items in the Retail Package, we insert six plastic frames and include two 24″ bungee cords to hang it with. All you'll need to do is apply the swarm lure when it's time and hang it in your yard!
(NOTE: Honey bees not included.)